Lloyds Banking Group has recruited Professor Russel Griggs to spearhead an investigation into whether it should compensate customers who became victims of fraud at the hands of former HBOS staff.
The move follows the bank's pledge last month to carry out a review and "redress if appropriate" once it had assessed all customer cases which may have been affected by criminal activities linked to the former HBOS impaired assets office in Reading.
Lloyds said Professor Griggs will "agree the scope, methodology and individual case outcomes of the review" to ensure fair outcomes.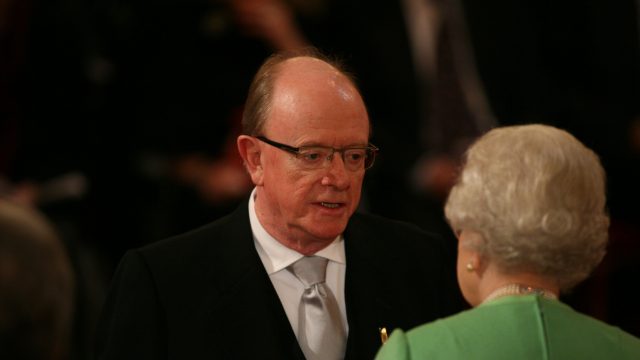 Professor Russel Griggs has been asked to investigate (Lewis Whyld/PA)
The bank has made the appointment following a consultation with the Financial Conduct Authority (FCA).
It comes after a group of corrupt financiers were jailed for carrying out a £245 million loans scam and squandering the profits on high-end prostitutes and luxury holidays.
Consultant David Mills, 60, bribed Lynden Scourfield, 54, who looked after corporate customers at HBOS's Reading branch until 2007.
Southwark Crown Court was told that Scourfield took bribes in the form of luxury holidays and sex parties in return for arranging loans which allowed corrupt financiers to profit from rip-off consultancy fees.